What Is a Twerk Technician?
A trademark for "Twerk Technician" was registered by the U.S. Patent and Trademark Office. Trademark Registration No. 5,198,797 for the word mark TWERK TECHNICIAN is for "physical fitness training of individuals and groups," and was registered to Vertical Joe's Dance and Fitness Studio from Atlanta, Georgia.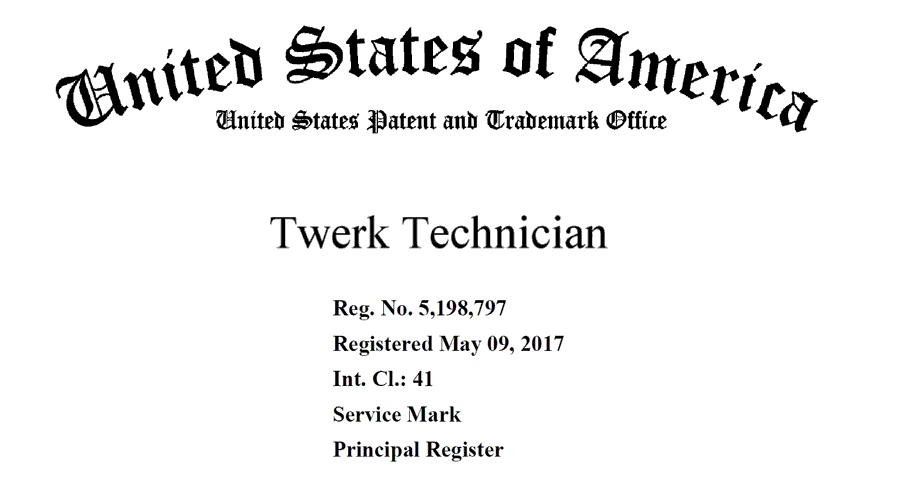 Vertical Joe's Dance and Fitness Studio has a page dedicated to Twerk Training. If you've always wanted to be a Twerk Technician, they have training, course materials including DVDs, certificates, etc. They even have "twerk support."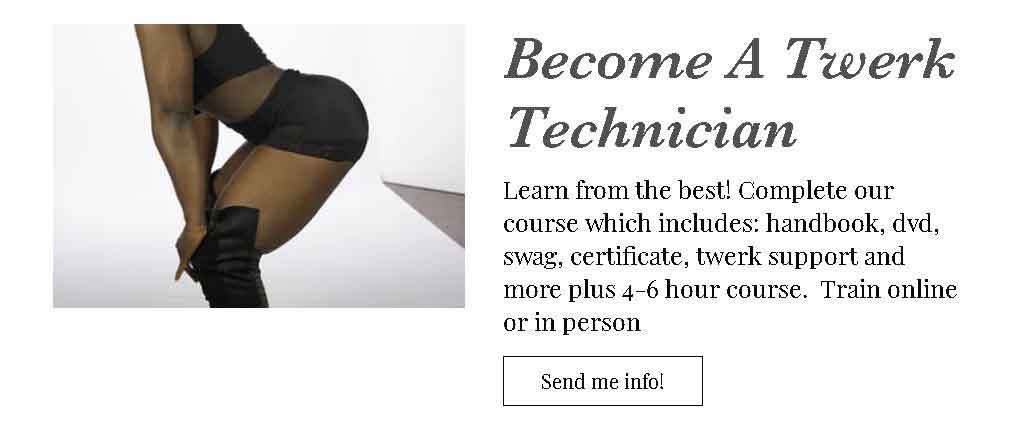 (Photo credit to Vertical Joe's Dance and Fitness Studio .)
Vertical Joe's also has a number of Youtube videos online on their YouTube channel. One of the videos showed "Vertical Joe's Twerk Technicians hard at work teaching twerk lessons to the masses at the Pole Expo Las Vegas."
The trademark specimen (a sample showing the trademark being used in commerce) filed with the original application is found below. Their first use of Twerk Technician goes back to June 2011.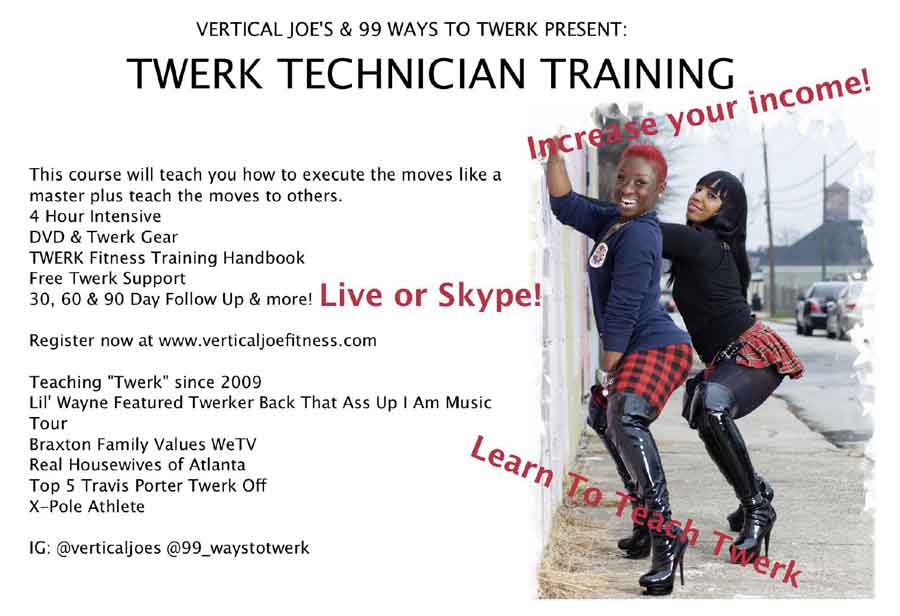 (Photo credit to Vertical Joe's Dance and Fitness Studio .)
For Intellectual Property Attorneys Only
Information from the U.S. Patent and Trademark Office's website provides the following data about this trademark registration:
| | |
| --- | --- |
| Word Mark | TWERK TECHNICIAN |
| Goods and Services | IC 041. US 100 101 107. G & S: Physical fitness training of individuals and groups. FIRST USE: 20110620. FIRST USE IN COMMERCE: 20130620 |
| Standard Characters Claimed | |
| Mark Drawing Code | (4) STANDARD CHARACTER MARK |
| Serial Number | 87160751 |
| Filing Date | September 4, 2016 |
| Current Basis | 1A |
| Original Filing Basis | 1A |
| Published for Opposition | February 21, 2017 |
| Registration Number | 5198797 |
| Registration Date | May 9, 2017 |
| Owner | (REGISTRANT) Vertical Joe's Dance and Fitness Studio CORPORATION GEORGIA 976 Jefferson St NW Suite C Atlanta GEORGIA 30318 |
| Disclaimer | NO CLAIM IS MADE TO THE EXCLUSIVE RIGHT TO USE "TWERK" APART FROM THE MARK AS SHOWN |
| Type of Mark | SERVICE MARK |
| Register | PRINCIPAL |
| Live/Dead Indicator | LIVE |