U.S. Patent & Trademark Office Said No to F-word Trademark But Federal Circuit Says F- Yes
The U.S. Court of Appeals for the Federal Circuit ruled that the law against immoral or scandalous marks is unconstitutional because it violates the First Amendment as an unconstitutional restriction on free speech. The court reversed the U.S. Patent and Trademark Office's holding that the trademark FUCT is unregistrable.
Erik Brunetti owns the clothing brand "fuct," which he founded in 1990. In 2011 he filed a trademark application for FUCT for various kinds of apparel. The trademark examiner in the U.S. Patent and Trademark Office refused to register the trademark finding it comprised immoral or scandalous matter. Historically trademark laws have prohibited trademarks that contain "immoral or scandalous" subject matter. Mr. Brunetti appealed the trademark examiner's refusal to the Trademark Trial and Appeal Board ("Board"). The Board affirmed the examining attorney's refusal to register the trademark for FUCT. Mr. Brunetti then appealed the Board's decision to the U.S. Court of Appeals for the Federal Circuit, which decided the present case on December 15, 2017. The full opinion is available on the website of U.S. Court of Appeals for the Federal Circuit.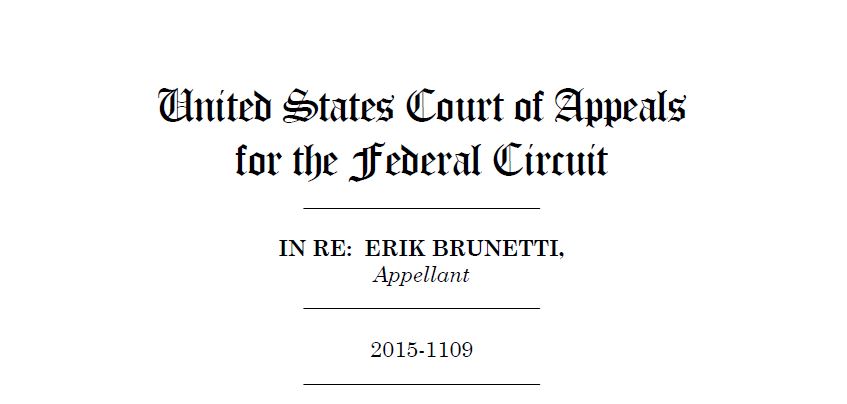 The court went through a detailed analysis on whether the bar on the registration of immoral or scandalous trademarks was constitutional. In this analysis the court pointed out inconsistencies in the treatment of trademarks containing the acronym MILF.  Trademarks which were refused included "GOT MILF (clothing), MILF MANIA (adult online services), MILF SEEKER (adult entertainment services), and FROM SOCCER MOM TO MILF (self-help books for women)." However, the following trademarks were registered: "DIARY OF A MILF (adult online services), BACKROOM MILF (adult online services), FAT MILF (sandwich), and MILF NEXT DOOR (adult online services)." I wish I could have been a fly on the wall when this research was requested. "Hey Tanner, I'm so happy you're clerking for us. Can you do some research for me? I'm gonna need you to find all of the trademarks about MILFs. I don't mean some. I want ALL of the MILF trademarks by COB."
Someone has to be wondering whether the court used the real F-word in the opinion. The answer is yes. In the opinion we found 23 occurrences of the real F-word. This has to be some kind of record.
Here is the uncensored image of the sweatshirt with the FUCT trademark, below.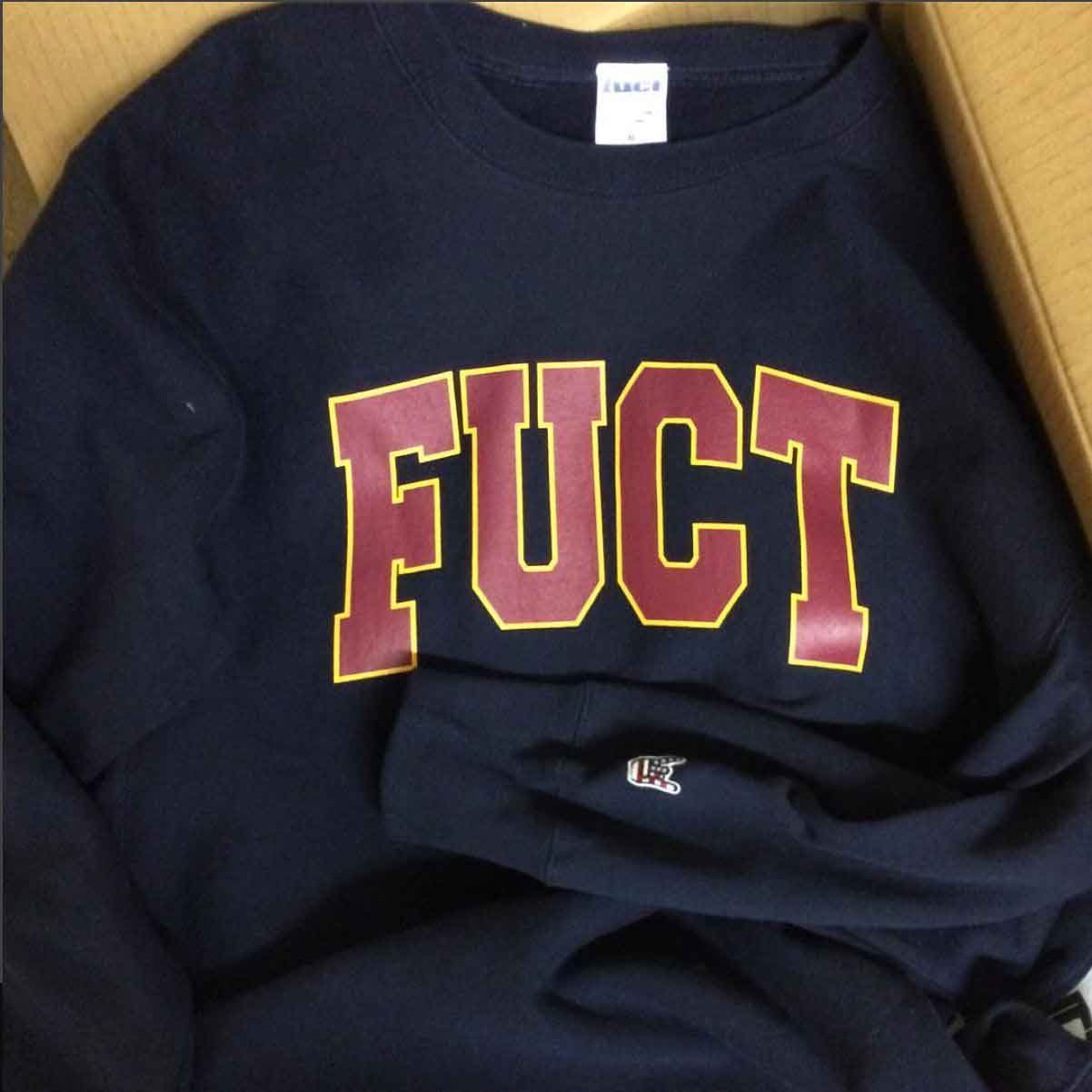 (Photo credit to FUCT Clothing Store.)
For Intellectual Property Attorneys Only
Information from the U.S. Patent and Trademark Office's website provides the following data about this trademark application:
| | |
| --- | --- |
| Word Mark | FUCT |
| Goods and Services | IC 025. US 022 039. G & S: Athletic apparel, namely, shirts, pants, jackets, footwear, hats and caps; Children's and infant's apparel, namely, jumpers, overall sleepwear, pajamas, rompers and one-piece garments. FIRST USE: 19911231. FIRST USE IN COMMERCE: 19911231 |
| Standard Characters Claimed | |
| Mark Drawing Code | (4) STANDARD CHARACTER MARK |
| Serial Number | 85310960 |
| Filing Date | May 3, 2011 |
| Current Basis | 1A |
| Original Filing Basis | 1B |
| Owner | (APPLICANT) BRUNETTI, ERIK INDIVIDUAL UNITED STATES 8033 SUNSET BLVD. SUITE 146 LOS ANGELES CALIFORNIA 90046 |
| Assignment Recorded | ASSIGNMENT RECORDED |
| Attorney of Record | John R. Sommer |
| Type of Mark | TRADEMARK |
| Register | PRINCIPAL |
| Live/Dead Indicator | LIVE |