"The IP Section" and "My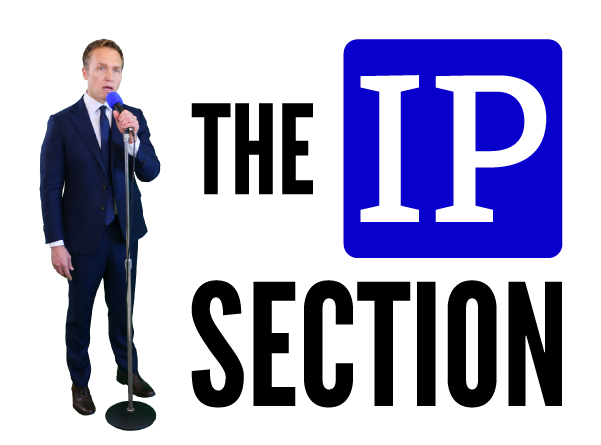 Dream's a Joke: The True Story Behind the IP Section" are pilot episodes for two complementary indie web TV series produced by Calfhead, Inc., in Salt Lake City, Utah. Both shows center around Wes Austin, a 40-something patent attorney who decides to pursue his lifelong dream of becoming a stand-up comedian, despite having no comedy experience and jeopardizing his personal and professional reputation by doing so. The pilot for "The IP Section," a scripted dramedy written and produced by Wes Austin, takes a fictional look at Wes's first rocky attempt at comedy as he tries to keep it a secret from his demanding clients, co-workers and family.
Though indie TV is on the rise, few, if any, have approached the art in the same way as "The IP Section." With a dream to become a comedian and produce a TV show based on his own experiences, but with no comedy background, no TV production experience, and no time or desire to start from the ground up in Hollywood, Wes knew the only way to accomplish his dream was to just try to make it happen himself. "My Dream's a Joke" offers a documentary-style, behind-the-scenes look at the unconventional development and production of "The IP Section" as Wes starts from scratch to learn the basics of film production, writes a script, hires a crew, learns to act, and films a professional, high-quality pilot for his own TV pilot over just a few months.  "My Dream's a Joke" explores Wes's motivations for undertaking such a feat and the highs and lows of attempting to produce, write, act and market the shows to potential outlets — all without any formal training and while maintaining a high-pressure career. Will this risky investment of money, time and reputation add up to an embarrassing loss or a successful example that it's never too late to pursue your dreams? "My Dream's a Joke" gives people a glimpse into the unique making of "The IP Section," and then viewers get to decide that for themselves if it was a success.
Both episodes, separately and in conjunction with each other, are being shopped to broadcast and streaming media outlets for consideration. Check our blog regularly for updates on this process!